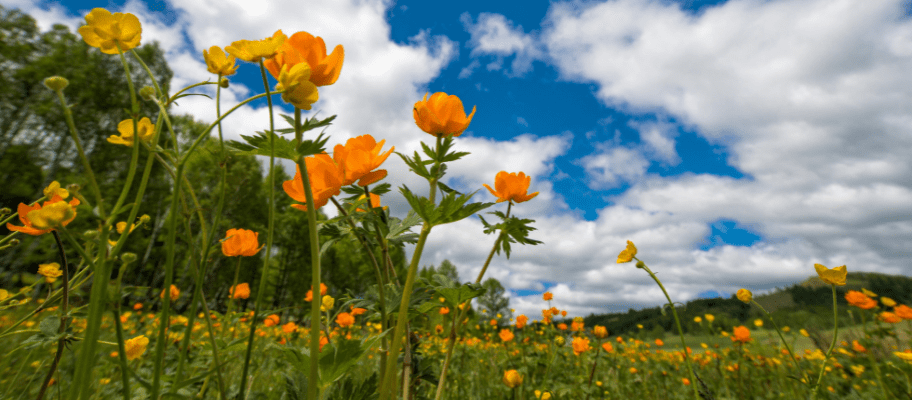 While Spring isn't the busiest time of the year for hotels, as the weather gets better (although you can never count on that here in the UK), the bookings will start picking up. There's lots you can do to welcome Spring into your hell and make a visit to your establishment seem attractive for people looking for a quick Spring getaway.
Bring Spring Inside Your Hotel
Now that the air isn't as chilly as winter days, don't forget to open up the windows to air out rooms and let that fresh, spring air in. Integrate it into your daily hotel cleaning routine. You've just got to hope the weather remains nice enough to do this!
While you're opening them up, make sure you've ticked cleaning the windows off the list. While cleaning windows, inside and outside, should always be part of your regular cleaning routine, they can often be neglected during the winter months, especially if your hotel is emptier over the winter. As spring rolls around, it's the perfect time to ensure that each window is crystal clear in order to let that bright, spring sun in. Natural light works wonders I making your rooms look that little bit more inviting.
If you don't have any plants in your hotel, now is the perfect time to buy some. Have them dotted around your lobby so that people are greeted by a little nature and spring freshness as soon as they walk into your establishment. Blooming plant life is the perfect way to welcome spring. While there's no proof that plants improve indoor air quality, they still look great and can help make a room look more inviting.
Plan Some Spring Events
Spring is a time when people frequently venture out of their homes and start doing more activities. You've also got big celebrations such as Easter, so why not make these a big focus of your spring marketing? Proper planning will bring more attention to your hotel, which will hopefully result in an increase in valuable bookings.
Easter is the biggest event to happen in Spring, so make sure to make the most of it. This can be something as simple as putting up Easter decorations around your hotel and leaving small chocolate eggs in bedrooms for guests to enjoy. You could even organise an Easter egg hunt, dotting eggs around the grounds or in the local area and inviting guests and their children – as well as families in the local area – to take part in the hunt. In terms of decorations, it's a good idea to pop up a few tasteful Easter or general spring decorations around your hotel, just to help everyone get in the mood to celebrate the new season.
If you serve food, one idea to try out is offering a special Easter menu. You could offer an Easter brunch in the form of spring flowers as centrepieces, Easter staples such as hot cross buns, and swapping white tablecloths for pastel colours (we've got a great selection here).
Don't forget, events and holidays aren't just a time to attract more bookings. They're also an excellent way to build more connections in the local community and give something back, which is also a great way to make your hotel more sustainable. Consider starting a partnership with a local business where you could both run an event that will be mutually beneficial. For example, if you don't offer food then you could partner with a local restaurant where hotel guests get to try out some local culinary delights. Guests love knowing that the hotel they're staying in has strong local connections, so make it a big part of your hotel's storytelling.
Don't Forget to Promote!
Whatever you plan on doing, don't forget to take photos. Photos are excellent collateral for social media posts, and social media is something that's important to utilise as part of your hospitality marketing strategy. If you're planning spring/Easter events, then make sure you promote them across social media platforms, as well as in your local area. You could even offer special booking packages built around spring, including extra additions such as tickets to the events you've got planned.
Once the events are underway or over, you can share the results across social media. For example, have you hosted an egg painting competition for the children of hotel guests? Share the results across social media! It's all part of showing how you directly engage with guests who have chosen to spend their money at your hotel.
These are just a few tips on how you can successfully embrace and celebrate spring within your hotel or B&B. Now it's just time to implement them!