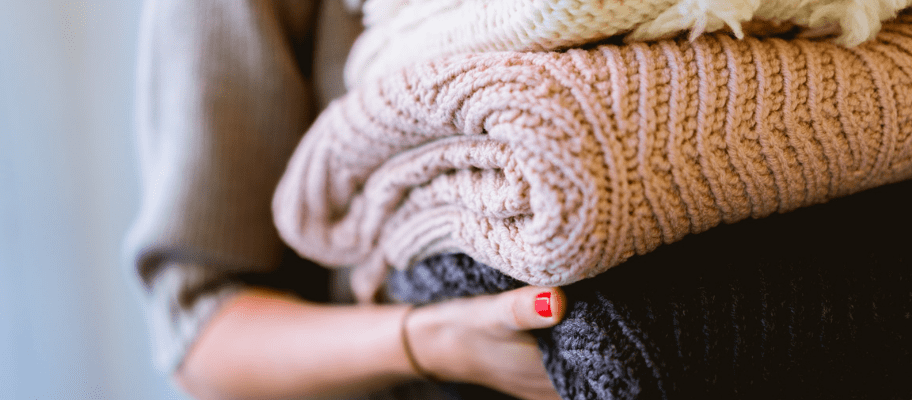 Here at Vision Linens, we pride ourselves on creating quality linen that will stand the test of time. This is especially important as many of our customers run venues within the hospitality industry, where linen being used by thousands of guests a year means linen turnover can be high. Whether you're a large hotel with hundreds of rooms, or a small B&B with only a few, having to replace linen on a regular basis will lead to higher costs and thin your profit margins.
You can partly solve this issue by choosing a supplier that can show it produces quality and durable linen that can withstand constant use and heavy wash cycles, like us! But no matter how good the linen is, there are things you might be doing that can reduce the lifespan of products like bedding and towels. It's crucial to understand what is causing this damage and what you can do to prevent it, which is what we're going to delve into in this article.
Ensure You Have Enough Linen To Begin With
Even the smallest hotel or B&B needs to have enough spare linen in stock that they're always ready to replace the bedding and bath linen in a room. You should also give your linen a little time to rest after being washed before its back in action, so ensuring that other linen can take its place is crucial.
If you have a smaller amount of stock, you end up washing your existing linen more often, which can significantly shorten its lifespan. In hospitality, having enough stock on hand is known as your 'par level', which is the minimum amount of product that should be available to meet demand until additional inventory arrives. It also needs to include a cushion to meet unexpected demand, such as a guests bedding having to be replaced more frequently than usual (although we'd probably question what the guest was doing to get the bedding in such a state!).
We recommend having at least three days' worth of linen available at any time. You should also focus on buying quality linen. It may cost more up front, but it will last longer, so you'll save money over buying cheap linen that needs to be replaced often.
Ensure Linen Is Stored Correctly
Don't just dump your linen on the floor in a storage cupboard, as that's a quick way for it to get dirty before it's even been used. You'll want to at least install shelves to put them on which, in turn, are also cleaned regularly. Make sure you don't pack the shelves with too much linen as you need to give it room to breathe. It should also be in a dark and dry area.
However, a better way to ensure that your linen is stored well is to buy storage bags. These can also double up as a convenient way to transport your linen around the hotel. Vision Linens supplies both bedding storage bags and bathroom linen storage bags.
For more tips on how to store and keep your linen fresh, read our article on the topic.
Ensure Housekeepers Know How To Care For The Linen
While linen from suppliers such as Vision Linens is made to be durable enough to withstand the commercial washing process, laundering linen is the most likely period when damage can occur. Ensure your staff are careful when popping the linen down laundry chutes or transporting it in laundry cages, as things like bed sheets and towels can get caught and tear easily. Machinery and equipment should be checked regularly to ensure it won't damage linens, especially checking for metal burrs.
Housekeepers should also take care when fitting a bed sheet onto a bed, for example, as it can be torn on the bed frame if the process is rushed. Housekeepers have also been known to put all the used linen into a duvet cover, which puts added stress onto the duvet cover and can rip the fabric. While we know that housekeepers may be under pressure to turnover rooms as quickly as possible, especially in large hotels, rushing the job will only cost you money.
We regularly hear of housekeepers who have used guest towels to wipe a surface during cleaning, or a pillowcase to wipe a mirror. Housekeepers should be discouraged from doing this, as linen interacting with cleaning chemicals will only shorten the linens life, as well as the friction applied as this can wear it out quicker.
Ensure You Select The Correct Wash Cycles
We go in-depth on how you should wash your linen elsewhere on our blog, but here are a few quick pointers.
Don't mix different types of linen, such as putting towels in with bedding. Towels are much thicker than bedding and the thick fibres can cause friction that wear away the thinner fibres of bedding. It goes without saying that you should always make sure that the washing instructions on labels are followed correctly.
You'll also want to make sure that you're not using too much detergent, as this can damage the threads or stain your linen. Again, follow the instructions down to the letter.
While a busy hotel makes it tempting to put as much in the washing machine as possible, overfilling can lead to residue being left on items in the load. It's better to do smaller and more frequent washing cycles than it is to do everything at once.
Further reading on laundry care:
For more common linen problems and solutions, read our huge guide.
Whether you need to supplement your existing linen stock or need to completely refresh it, Vision Linens has a wide range of wholesale bedding and bulk buy bath linen that your guests will love. There's no minimum order required, but you'll benefit from free UK delivery if you order over £100. Join our free members club and you'll also earn loyalty points that will save you money on purchases. To find out more, please click here.